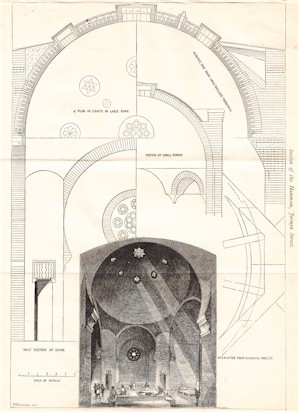 A composite section of the hararah with inset drawing of the architect's impression of how the room will look when the baths are open.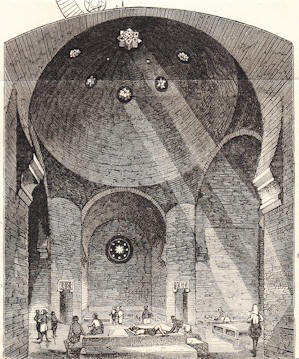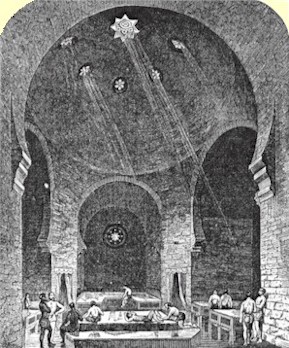 The two images here are both from John Fife's edition of David Urquhart's writings on the Turkish bath published in 1865 by John Churchill under the title Manual of the Turkish bath.
The image on the left is of the hararah inset into the architect's sectional drawing of the room. This image is inserted as a folding plate into the book.
The image on the right appears as the frontispiece in most copies of the book. It is one of the two images reproduced in art historian John Potvin's essays to show how bathers relate to each other in The Hammam. The other image shows bathers in the meshlak.
This page first published 01 January 2023