Please contact us if any of the links fail
Baths and Washhouses Historical Archive

A most interesting site dealing with the baths and wash-houses first brought together by the Baths and Wash-houses Acts of 1846 and 1847, written and compiled by Carl Evans, Past President of the Institute of Baths & Recreation Management, and author of Health & fitness centres: a guide to their management & operation (Longmans, 1992)
British Association for Victorian Studies


The British Association for Victorian Studies is a multi-disciplinary organisation, dedicated to the advancement and dissemination of knowledge about the Victorian period and the wider nineteenth century. Its members, both from the UK and elsewhere, are drawn from the academic community and the general public. Art, culture, history, literarture, music, theatre, and much else, all come within its remit.
British Naturism (formerly Central Council for British Naturism)


A first-class site, chock-a-block full of information about British Naturism. Representing more than 25,000 naturists in the UK, BN promotes naturism as a friendly, relaxing way to enjoy one's holidays and leisure time. Naturism is about accepting and respecting oneself and other people, just as they are, and about being in harmony with the natural environment. Many of us join the millions of holidaymakers visiting naturist resorts in Europe and beyond each year, but the UK also has beaches, swimming pools and clubs which welcome naturists. Many of us belong to clubs which hire or even own their own saunas and swimming pools, enabling families to use such facilities together, without the unnecessary encumbrance of swimming costumes. Some clubs use local authority pools, saunas, and Turkish baths, and one or two are fortunate enough to use a Victorian Turkish bath.
The Ephemera Society


The Ephemera Society is a non-profit body concerned with the collection, preservation, study and educational uses of printed and handwritten ephemera. The term ephemera covers a wide range of documents including leaflets, handbills, tickets, trade cards, programmes and playbills, printed tins and packaging, advertising inserts, posters, newspapers and much more. In the absence of any modern history of the Victorian Turkish bath, important information—which is often unavailable elsewhere—can sometimes be found in ephemera such as, for example, leaflets and tickets.
The Finnish Sauna Society


The comprehensive website for anyone who is interested in the sauna, whether as an experienced bather or just as someone who wants to find out more about it. The Finnish Sauna Society is 'a private cultural association founded in 1937 to foster the heritage of the national bath' and has around 2800 members. Its function is 'to preserve the traditional native sauna culture, spread information about it, correct wrong impressions about the sauna, emphasize the meaning of sauna bathing for a healthy life and also to develop the sauna of the present day'. The sauna societies of six other countries have joined with the Finnish society to form the International Sauna Society.
Historic Pools of Britain


Established in 2015, Historic Pools of Britain is the first body ever to represent historic swimming pools in this country. These unique pools, five of which have—or are striving to re-open—Victorian Turkish baths, make a significant contribution to the social and architectural history of Britain and play a hugely important role in our communities. They celebrate and campaign for historic pools, giving a voice to those that remain, and sharing experiences and insight.
Irish sweathouses


Anthony Weir's interesting and unusual site is about the beehive-shaped Irish Sweathouses which Dr Richard Barter took as a model for his first experimental Turkish bath at St Ann's Hydropathic Establishment, Blarney, Co. Cork in 1856. Includes many photographs of these small, rare, beehive-shaped, corbelled structures of field-stones, usually less than 2 metres in external height and diameter, with very small 'creep' entrances which may have been blocked by clothing, or by temporary doors of peat-turves, or whatever came to hand. Most of those which survive could not have accommodated more than three or four sweaters.
Russian Bath


This excellent site by Ruslan Sudentas on the Russian bath, or bania, first appeared in the autumn of 2005. There are illustrated pages describing the bath and how to take one, on health aspects and the use of venik (a leafy, fragrant bundle of birch tree twigs), together with notes on the history of the Russian bath. For those visiting, or living in, New York or Chicago there are pages listing and describing local bania, together with maps showing how to get there.
The Sacred narghile


First-class site about the Narghile (Hookah or Shisha) by K Chaouachi, author of Le Narguilé : Anthropologie d'un mode d'usage de drogues douces (Paris : L'Harmattan , 1997), probably the definitive work on middle eastern waterpipe culture and history. The site is a non-commercial research site and does not aim to promote the use of tobacco. There are also versions in French and Spanish.
Steam-rolled in Istanbul


Miki Dedijer, from Sweden, describes his visit to two present-day hammams in Istanbul. With five photographs, including one of a stoker feeding wood-chips into the boiler which heats the air.
Tiles and Architectural Ceramics Society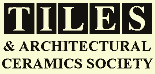 Since 1981 the Tiles and Architectural Ceramics Society has served as Britain's national society responsible for the study and protection of tiles and architectural ceramics, uniting people with common interests. TACS members receive a variety of beautifully illustrated and well-researched publications, and are able to visit places of ceramic interest, many of which are not normally open to the public.
Turkish hammams: the steam paradise


A well-designed and illustrated site on the Islamic hammams of Turkey which helps to clarify the differences between the hammam and the Victorian Turkish bath. There are pages on the Turkish bath culture, the history and architecture of the hammam, instructions on how to make henna tattoos and soap, and particularly interesting pages on the best hammams to visit in Istanbul and the Turkish hammam as seen by western orientalist painters such as Gérôme, Ingres, Ponsan and Bouchard.
Victoria Baths


Manchester's Victoria Baths (which included a fine Turkish bath suite) were closed in 1993 after nearly ninety years of service to the community and despite a vigorous public campaign which led to the formation of the Friends of Victoria Baths and the Victoria Baths Trust. Both related groups continue to campaign for the re-opening of the baths as part of a Healthy Living Centre for Central Manchester. The Friends welcome all who wish to join them. The current annual subscription is a minimum of £20 (£5 unwaged) which should be sent to the Membership Secretary: Victoria Baths, Hathersage Road, Chorlton-on-Medlock, Manchester, M13 0FE Tel: 0161 224 2020.
Victoria Research Web


The website for anyone interested in things Victorian. The Victoria Research Web (created and maintained, like the VICTORIA discussion list, by Patrick Leary) is dedicated to the scholarly study of nineteenth-century Britain, and to aiding researchers, teachers, and students in their investigations of any and all aspects of this fascinating period. In it, you will find not only such items as an archive catalogue, a bibliography, a journal's submission guidelines, or a sample syllabus, but also such practicalities as a place to stay in London.
The Victorian Society


The Victorian Society was founded in 1958 to fight the then widespread hatred of 19th and early 20th century architecture. The Society still cmpaigns for buildings, but it has a wider role to promote the understanding of Victorian and Edwardian history and culture. In addition to the voluntary help provided by its members, the society employs a number of staff to service the membership, save buildings and offer advice. An early campaign of the Society was for the preservation of FitzRoy Doll's Imperial Turkish Baths in Russell Square which, despite all its hard work, were demolished in 1966.
The Victorian Society in America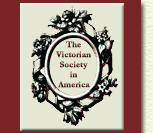 The Victorian Society in America was founded in 1966, sparked by outrage at the destuction two years earlier of New York's magnificent Pennsylvania Station. It works to ensure that other important structures do not fall to the wrecker's ball, and since then, has contributed to the preservation of many historic buildings. The society also organises and promotes publications, symposia, architectural tours, and summer schools in Newport, Rhode Island, and in London.
The Workhouse


Peter Higginbotham's superb website on workhouses—containing a wealth of fascinating information, beautifully illustrated with his own photographs, together with maps, plans, bibliography, and much else—is a model of how an easy-to-use website should be. Full information about those workhouses where Turkish baths are currently known to have been in use can be found at Fermoy, Lismore, Midleton, and King's Lynn.

This page last updated 20 March 2021