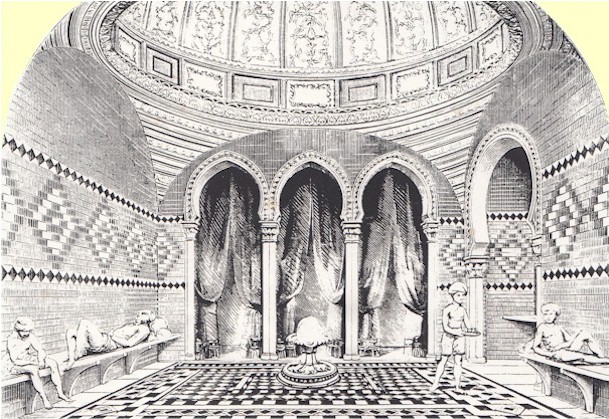 William Potter's second Turkish Baths, in central Manchester.
This illustration of the proposed 'Sultan's Bath', to be opened as part of Potter's second establishment in Manchester, first appeared in his booklet on the Turkish bath. The baths probably opened some time around October 1859.
Until recently, it was not known how closely this design was followed, if at all.
However, evidence uncovered during the dig in 2013 by Oxford Archaeology North, prior to work on the foundations for the new Graphene Institute at the University of Manchester, seem to suggest that it may well have been followed, and parts of a column and tilework have been found which indicate at least a close resemblance.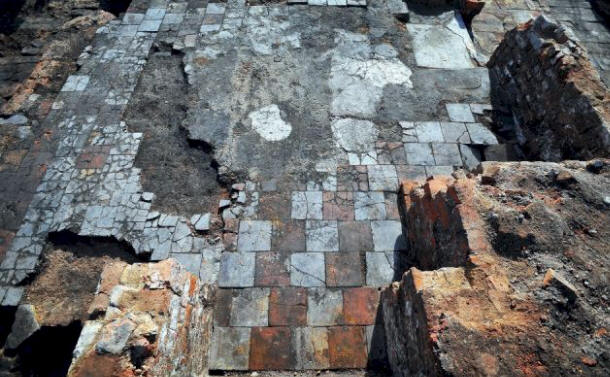 This page last updated 25 November 2023