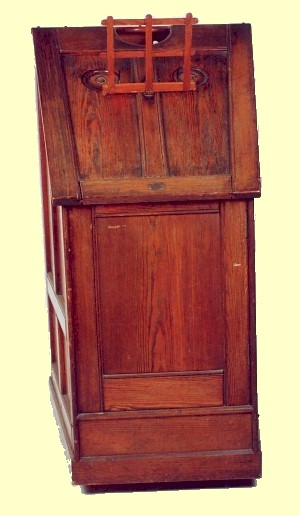 This beautiful bath dating from the 1870s was fitted with a book rest and two holes to allow left- or right-handed bathers to turn the page when required. While the cabinet bath was a boon to anyone living in an area without a Turkish bath establishment, it was also suggested as a solution for 'sensitive people' for whom 'the idea of taking the bath in company with several others, is by no means pleasant.' 1
The bath was supplied with a two-sided hanging card with instructions on how it should be used.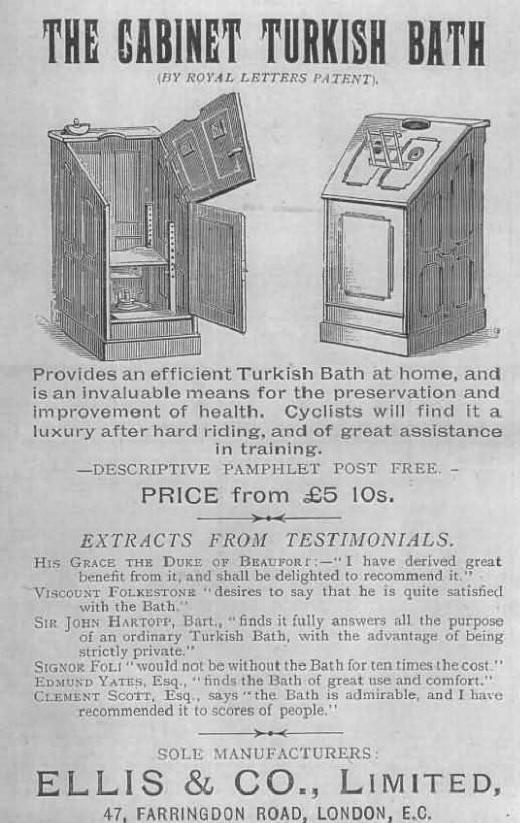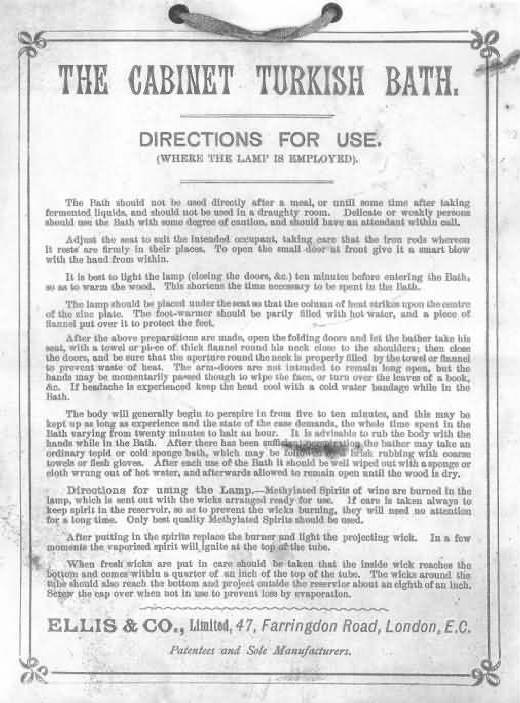 The bath was economical to run, 'not costing more than a penny for each bath; no assistance is required in using it; the apparatus is quite portable, and being [unusually] fixed on castors is readily moved, and it is an ornament to a bed, bath, or dressing-room.'
A more comprehensive illustrated account of portable Turkish baths can be found elsewhere on the site.

Carol Anderson Curator, The Oxfordshire Museum, for permission to reproduce their items
Phil Platt , The Museums Resource Centre, for his help while viewing the cabinet