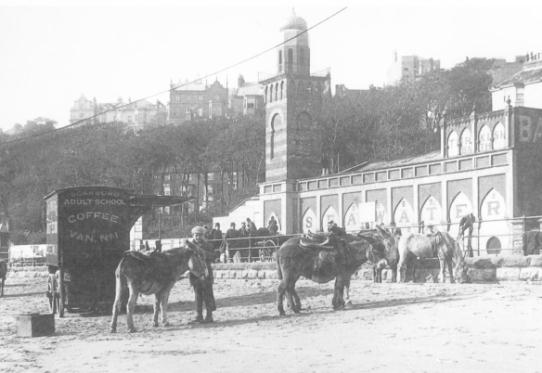 The baths company managed to survive until February 1904, when the premises were sold for £4,250. The Chairman was reported as saying that 'the old baths had got about worn out' and that he was 'very pleased they had finally done with it'.
In fact the baths continued to be used, under a different ownership, until around 1931, although it is not yet known whether the Turkish baths remained open until the other baths closed.
The photograph below, taken in the mid 1990s, shows all that remained of Bland's Cliff Public Baths at that time.