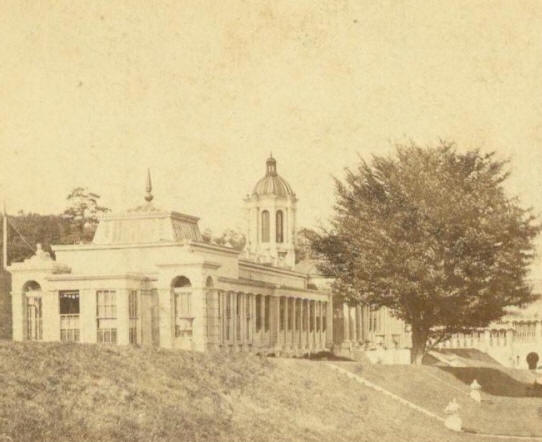 This detail from a contemporary stereo card (see below) shows the exterior of the last of several Turkish baths to be built at St Ann's Hydropathic Establishment by Dr Richard Barter to the designs of his architect namesake (Mr Richard Barter). The baths were opened on Wednesday 13 July 1870, less than three months before the doctor died.
The Irish Builder of 15 July 1870 wrote:

The new building is situate upon a terrace below the main building, and for style of architecture and beauty excels anything of the kind ever seen in this country. The baths occupy a space of 180 feet by 36 feet, and consist of two complete sets, one for ladies, and the other for gentlemen. The structure is divided transversely, a cupola surmounting the building upon the outside, at the point of division.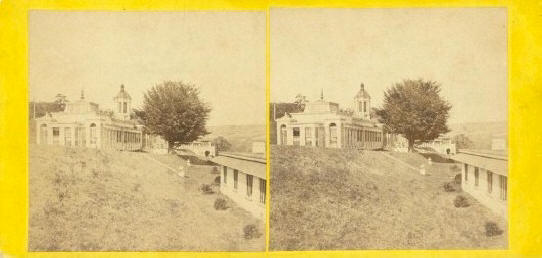 The unequal sizes of the trimmed photographs on the stereo card, and the glued-on label on the back, seem to indicate that this was an unpublished card produced, perhaps in limited numbers, by a local photographer, or even an amateur.
This item is from the collection of the Victorian Turkish Baths Project