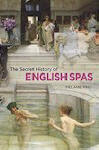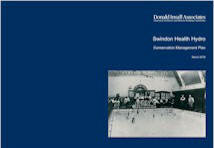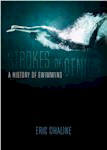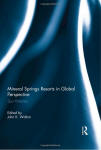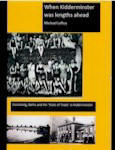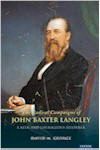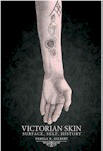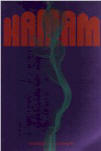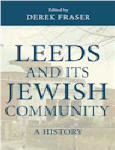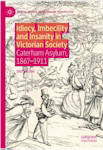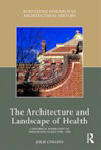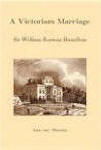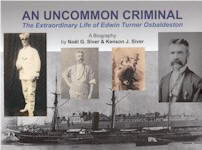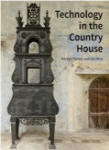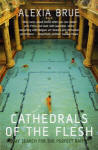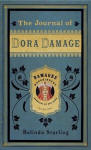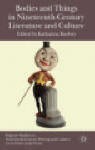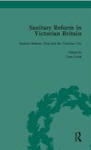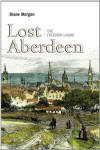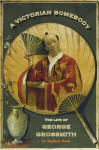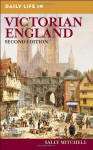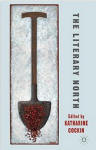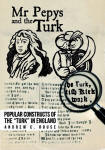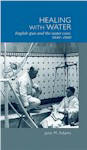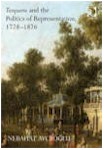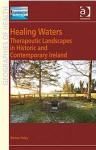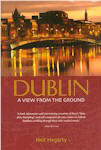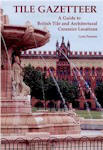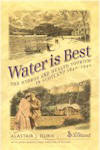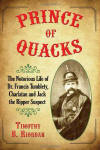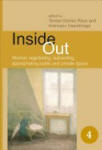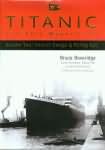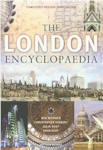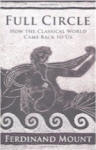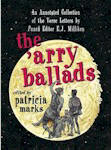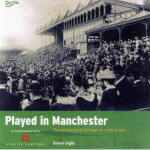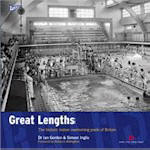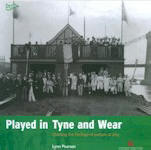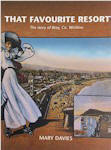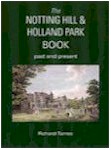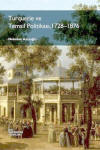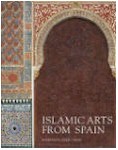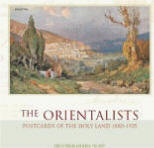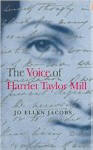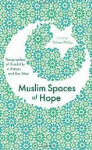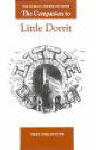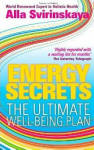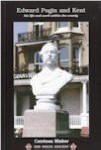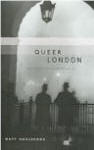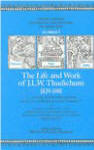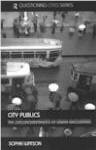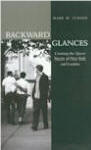 2002 Economic census: Form FAQs: Personal care services US Census Bureau 20 December 2002
Adams, Stuart J. 'The Balloon Society of Great Britain' In: Token Corresponding Society Bulletin (Jan 2001) pp.368-73
Avcιoğlu, Nebahat. Turquerie and the Politics of Representation, 1728-1876. (Farnham : Ashgate, 2011) [BACK]
Avcιoğlu, Nebahat. Turquerie ve Temsil Politikasι, 1728-1876. (Koç Üniversitesi Yayınları, 2014) [BACK]
Aykut, Susan. 'A lot of hot air': the Turkish bath in nineteenth-century Australia. — Mt Wilson : Mt Wilson and Mt Irvine Historical Society, 2007. — (Occasional historical papers; no.6).
Aykut, Susan. 'The Turkish bath in Australia: an exotic eastern delight or a home-grown utility?' In: Impact of the modern: vernacular modernitities in Australia 1870s-1960s  (pp.250-263); edited by Robert William Dixon and Veronica Kelly. (Sydney Univ Pr, 2008) [BACK]
Aykut, Susan. 'Washing from the inside out: Turkish baths down under' In: TAASA Review (The Asian Arts Society of Asia) (16, 1: March 2007) pp.10-12
Azhar, Hadeel Jamal. Marginalisation vs. emancipation: The (New) Woman Question in Dollie Radford's diary and poetry. Edinburgh Napier University PhD Thesis, February 2016 pp.292.
Beirne, Peter. 'The Ennis Turkish baths, 1869-1878' In: The Other Clare: annual journal of the Shannon Archaeological & Historical Society (32: 2008) pp.12‑17. Available online.
Beveridge, Bruce and others. Titanic: the ship magnificent. Vol.2: Interior design & fitting out. (Stroud : The History Press, 2008)
* pp.416-423 uncredited due to error in first printing (corrected online, & in later editions) [BACK]

Blaker, Catriona.    Edward Pugin and Kent: his life and work within the county. 2nd ed, updated and revised. — Ramsgate : The Pugin Society, 2012 [BACK]
Boutenko, Victoria. 12 Steps to raw foods: how to end your dependency on cooked food. (Berkeley, CA : North Atlantic Books, 2007) [BACK]
Boyd, Ailsa. 'Turkish baths' In: Whistler Centre Journal (17 Dec 2003)
The article notes visits made to the Jermyn Street Hammam by James McNeill Whistler and his publisher William Heinemann. Available online.
Breathnach, Teresa. 'For health and pleasure: the Turkish bath in Victorian Ireland In: Victorian literature and culture (32, 1; 2004) pp.159-175
Brue, Alexia. Cathedrals of the flesh: my search for the perfect bath. (London : Bloomsbury, 2004) [BACK]
Camac Baths (1929). (Philadelphia : The Keeping Society of Philadelphia, 2018)
Chaline, Eric. Strokes of genius: a history of swimming (London : Reaktion, 2017) [BACK]
Cleminson, Julie. Walking in London: the fiction of Neil Bartlett, Sarah Waters, and Allan Hollinghurst. Brunel University School of arts PhD Thesis, 2010 p.152 Thesis available online download.
Collins, Julie. The Architecture and landscape of health: a historical perspective on therapeutic places, 1790-1940. (London : Routledge, 2020) (Research in Architectural History) [BACK]
Coppens, E C. 'M. Stout, EU: papacy reincarnated? Maastricht : Metajuridica Books, 2005 [Book review; text in Dutch]' In: Rechtsgeleerd Magazijn Themis (vol. 167, iss. 1, (2006)) pp. 26-30
Cossins, Daniel. 'Hot air' In: Who do you think you are? (Oct 2009) p.67
Curry, Hazel. 'The Heat is on' In: Guardian weekend (7 Sep 2002) p.49
Cusack, Tricia. 'The "Brightons of Ireland": the creation of the Irish seaside and the Anglo-Irish civilizing mission'. In: Nineteenth Century Studies (22; 2012) pp.101-121
Davies, K Mary. 'Brayis Turkish baths'. In: History Ireland (Vol.18; No.5 Sep/Oct 2010)
Davies, K Mary. 'A Lost Victorian treasure: Bray's Turkish baths'. In: Journal of the Bray Cualann Historical Society (No.5; 2004) pp.12-18
Davies, K Mary. That favourite resort: the story of Bray, Co Wicklow [Monkstown : Wordwell, 2007] [BACK]
Davies, Russell. Sex, Sects and Society: 'Pain and Pleasure': A Social History of Wales and the Welsh, 1870-1945 Cardiff : University of Wales Press, 2018] [BACK]
Dictionary of nineteenth-century British scientists; edited by Bernard Lightman 4 vols. London : Thoemmes Continuum, 2004 (Article on Dr Richard Barter)
Durie, Alastair J. 'The Business of hydropathy in the north of England, c.1850-1930' In: Northern history (39,1; Mar 2002) pp.37-58
Durie, Alastair J. 'A fading movement: hydropathy at the Scottish Hydros 1840–1939' In: Journal of Tourism History (2012) pp.57-74
Durie, Alastair J. 'A fading movement: hydropathy at the Scottish Hydros 1840–1939' In: Mineral springs resorts in global perspective: spa histories; edited by John K Walton (London : Routledge, 2016) pp.71-88 [BACK]
Durie, Alastair J. Water is best: the hydros and health tourism in Scotland, 1840-1940 by Alastair J Durie, with James Bradley and Marguerite Dupree (Edinburgh : John Donald, 2006) [BACK]
Dyer, Liam. The London and North Western Railway Company and the Crewe Alexandra Club in the late Victorian and Edwardian periods Manchester Metropolitan University PhD thesis, 2018. Available online.
Eastoe, Stef Idiocy, Imbecility and Insanity in Victorian Society: Caterham Asylum, 1867–1911 (Heidelberg: Springer Nature, 2020) [BACK]
ΕΥΩΔΙΑ, ΘΕΟΔΟΣΙΑ. 'Ο Ιαματικός Τουρισμός: Υπάρχουσα Κατάσταση και Προοπτικές ΠΑΝΕΠΙΣΤΗΜΙΟ ΑΙΓΑΙΟΥ, ΣΧΟΛΗ ΕΠΙΣΤΗΜΩΝ ΤΗΣ ΔΙΟΙΚΗΣΗΣ, ΤΜΗΜΑ ΔΙΟΙΚΗΣΗΣ ΕΠΙΧΕΙΡΗΣΕΩΝ. ΠΤΥΧΙΑΚΗ ΕΡΓΑΣΙΑ, 2008. Available online.
Exposed: the Victorian nude; edited by Alison Smith (London : Tate Publishing, 2001) [BACK]
Foley, Ronan Healing waters: therapeutic landscapes in historic and contemporary Ireland (Geographies of health series) Farnham : Ashgate, 2010 [BACK]
Foley, Ronan. 'The Roman-Irish Bath: Medical/Health History as Therapeutic Assemblage'  In: Social Science & Medicine (Apr 2014) pp.10-19 Available online. (PAYWALL)
George, David M. The Radical campaigns of John Baxter Langley: a keen and courageous reformer (Exeter : Exeter Univ Pr, 2021) [BACK]
Gilbert, Pamela K. Victorian Skin: Surface, Self, History (Ithaca, NY : Cornell Iniv Pr, 2019) [BACK]
Gordon, Ian and Inglis, Simon. Great lengths: the historic indoor swimming pools of Britain (Played in Britain Series) (London : English Heritage, 2009) [BACK]
Gregory, James. A Vegetarian Bradford. Promoting vegetarianism in Bradford, c.1837 - 1960 (2007) Available as online download.
Гусарова, Ксения. Лучшее украшение женщины и гигиенический прогресс In: ТЕОРИЯ МОДЫ Одежда—Тело—Культура (№ 19; весна 2011)
Hall, Harriet. Victoria: Religion and philanthropy on the site of slums and prisons (London : Footnotes Audio Walks, 2003) Available only as online download.
Hayes, Win. 'The development of swimming facilities in Victorian and Edwardian Scotland: Glasgow and Edinburgh' In: Vivre la ville en Ecosse / Towns and town life in Scotland; edited by Rosie Findlay, Tri Tran, William Findlay (Tours: Presses Universitaires François-Rabelais, 2005)   [BACK]
Healing with water: English spas and the water cure, 1840-1960; edited by Jane M Adams (Manchester : University Press, 2015)   [BACK]
Heath, Ian. The Representation of Islam in British museums (British archaeological reports; no.S1643) (Oxford : Archaeopress, 2007) [BACK]
Hegarty, Neil. Dublin: a view from the ground. (London : Portrait, 2007) [BACK]
Heilmann, Ann. 'The sublime and satanic north: The Potteries in George Moore's A mummer's wife (1885) and Arnold Bennett's Anna of the Five Towns (1902)' In: The literary north; edited by Katharine Cockin (Palgrave Macmillan UK, 2002) [BACK]
Herlihy, Roger. A Walk through the South Parish: 'Where Cork began'. 2nd edition (Cork : Red Abbey, 2010) [BACK]
Houlbrook, Matt. Queer London: perils and pleasures in the sexual metropolis, 1918-1957. (Chicago ; London : University of Chicago Press, 2005) (Part 2: Places; 4: The baths) [BACK]
Houlbrook, Matt. 'A Sun among cities': space, identities and queer male practices, London 1918-57 (University of Essex PhD Thesis, 2001) pp.127-44.
Hunt, Holly. 'Scrubbed up like an emperor' In: The Irish Times (26 Oct 2010)
Inglis, Simon. Played in Manchester: the architectural heritage of a city at play (Played in Britain Series) (London : English Heritage, 2004) [BACK]
Ironmonger Row Baths: Conservation statement. (London : The Architectural History Practice, for The London Borough of Islington, 2007)
Jacobs, Jo Ellen. The Voice of Harriet Taylor Mill (Indiana: University Pr, 2002) p.145 [BACK]
Janes, Sarah. 'St Leonards, Spa town' In: Bohemia Village Voice (No.76; Aug/Sep 2010) pp.6-7
Jones, Charlotte. An Historical Geography of the Turkish bath in Victorian Britain University College London Department of Geography PhD Thesis, 2017. Available online.
Joyce Project: James Joyce's Ulysses online. http://www.joyceproject.com
Kadish, Sharman. 'Jewish heritage in Leeds' In: Leeds and its Jewish community: a history; edited by Derek Fraser (Manchester: Manchester Univ Pr, 2019) [BACK]
Kallemeyn, Rebecca. Escapist catharsis: representation, objectification, and parody on the pantomime stage. (The Ohio State University MA Thesis, 2008) p.66
King, Charles. 'Imagining Circassia: David Urquhart and the making of north Caucasian nationalism' Russian Review   (66, 2) pp.238-255'
King, Melanie. The Secret history of English spas (Oxford : Bodleian Library Publishing, 2021) [BACK]
Klein, Christoph. 'Big Brother is watching you' – Technische und juristische As-pekte der Überwachung am Ar-beitsplatz (Eisenstadt : Fachhochschul-Studiengang Informationsberufe, 2006) p.18
Костиъ, Веселин. 'Давид Уркарт, писац прве Енглеске историје Срвије' Историјски часопис (књ. LIII ; 2006) p. 258
Liebman, Jeff and Zeckhauser, Richard.   Schmeduling: clumsy responses to taxes and prices (Harvard Business School Academic Seminars, Spring 2003) Available as online download.
Loftus, Michael. When Kidderminster was lengths ahead (Kidderminster: the author, 2018) [BACK]
London encyclopaedia. 3rd ed. (London : Macmillan, 2008) p.441 unacknowledged [BACK]
Lucinda Lambton's A to Z of Britain (London : HarperCollins, 1996) [BACK]
Lutz, Adolphho. Obra completa; edited by Jaime L Benchimol and Magali Romero Sá. (Rio de Janeiro: Fiocruz, 2005) Vol.1, Suplemento p.280
McInnes, Ian. 'St Austin's, Dulwich Village—and who lived there' In: The Dulwich Society Journal (Spring 2020)
Medina House and former Turkish baths: conservation management plan. Student ID No: 1065139. (Birmingham : University. Ironbridge Institute, 2010) Study for PG Diploma in Historic Environment Conservation.
Merc, Vesna. 'Sodobnem zdraviliskem turizmu' [Contemporary spa tourism] Keria: Studia Latina et Graeca (2005)
Miller, David. 'The Bowden Hydropathic Establishment' Bowden Sheaf (50; Oct 2011) pp.6-12
Milliken, Edwin James. The 'Arry ballads: an annotated collection of the verse letters by Punch editor E.J. Milliken; edited by Patricia Marks. (Jefferson, N.C.: McFarland, 2006) [BACK]
Mitchell, Sally. Daily life in Victorian England. Second edition. (Westport, Conn : Greenwood Pr, 2009) [BACK]
Mitsi, Efterpi. 'Private rituals and public selves: the Turkish bath in women's travel writing' In: Inside Out: Women Negotiating, Subverting, Appropriating Public and Private Space (pp.47-64); edited by Teresa Gómez Reus & Aránzazu Usandizaga (Amsterdam : Rodopi, 2008) [BACK]
Morgan, Diane. Lost Aberdeen: the Freedom Lands (Edinburgh : Birlinn, 2009) [BACK]
Mount, Ferdinand. Full circle: how the classical world came back to us  (New York; London : Simon & Schuster, 2010) [BACK]
National Graphene Institute, Booth Street East, Manchester: archaeological excavation (Manchester: Oxford Archaeology North; University of Manchester, 2013) [BACK]
Oldfield, Sybil. Jeanie, an 'Army of One': Mrs Nassau Senior, 1828-1877, the first woman in Whitehall  (Eastbourne : Sussex Academic Pr, 2008) [BACK]
O'Reilly, Anthony. 'The rise of the sanitation movement' GeoSpectives UCC (7 Nov 2014) Available as online download.
Oram, Hugh. 'Full steam ahead—an Irishman's diary on Turkish baths' Irish Times (6 Feb 2017) Available as online download.
Orientalists: painted postcards from the Holy Land, 1880-1935, from the collection of Yosef Amir; edited by Sarah Amir and Sarah Tourel (Tel Aviv : Eretz-Yisrael Museum, 2008) [BACK]
Özdemir, Bülent and Özdemir, Levent 'Balneotherapy and health' In: Recent advances in health sciences; edited by A Adil Çamlıand and others (Sofia: St Kliment Ohridski Univ Pr, 2016) pp.489-494
Palmer, Marilyn and West, Ian. Technology in the country house (Swindon: Historic England, 2016) [BACK]
Park House, 120 Westburn Road, Aberdeen. Cameron Archaeology, 2010 (Standing Building Survey)
Pasin, Burkay. 'The east in the west: Victorian Turkish baths in the British Isles' Hamam (1: Fall 2020) pp.48-57 [BACK]
Pearson, Lynn. Played in Tyne and Wear: charting the heritage of people at play (Swindon: English Heritage, 2010) [BACK]
Pearson, Lynn.   Tile gazetteer: a guide to British tile and architectural ceramics locations (Shepton Beauchamp : Richard Dennis, 2005) [BACK]
Pegg, Patricia. A Very private heritage: the family papers of Samuel Theodore Mander, 1853-1900 (Malvern : Images, 1996) [BACK]
Petri, Olga. 'At the bathhouse: municipal reform and the bathing commons in late imperial St. Petersburg' Journal of Historical Geography (51: Jan 2016) pp.40–51
Philpotts, Trey. The Companion to Little Dorrit (Mountfield : Helm Information, 2003) [BACK]
Policastro, Anatoly.. Civil War Crimean ovens: origins, models, and modifications 212 http://tinyurl.com/qhrtaju Accessed: 30 Jun 2015
Ranson, Adam. The Swimming pool as culturally produced space (University of the West of England dissertation, 2004)
Reynolds, Mary. 'A History of the Turkish bath at Mt Wilson in the Blue Mountains NSW' In: Margin: life & letters in early Australia (July 2005). Available as online download.
Riding, Alan. 'Victorians were late to nudity, but learned fast' In: International Herald Tribune (4 Dec 2001)
Riordan, Timothy B. Prince of Quacks: the notorious life of Dr Francis Tumblety, charlatan and Jack the Ripper suspect (Jefferson : McFarland, 2009) [BACK].
Rosser-Owen, Mariam. Islamic arts from Spain (V & A Publ, 2010) Available as [BACK].
Rouse, Andrew C. Mr Pepys and the Turk: popular constructs of the 'Turk' in England (Martonfa: Spechel e-ditions, 2014) Available as [BACK].
Sanitary reform in Victorian Britain. Vol.5; edited by Tom Crook (London : Pickering & Chatto, 2013) [BACK]
Schnieder, Bernd.  Qualitätsmanagement bei Versorgungs-und Dienst leistungs-betrieben (Giessen : Institut für Wirtschaftslehre des Haushalts und Verbrauchs-forschung Wohnökologie, Justus-Liebig-Universität, 2008) p.17
Sibley, Magda and  Fadli, Fodil. 'The utopian space of the Islamic bathhouse or hammãm' In: Muslim spaces of hope: geographies of possibility in Britain and the west (pp.104-119); edited by Richard Phillips (London : Zed, 2009) [BACK]
Siver, Noël G and Siver, Kenson J An uncommon criminal: the extraordinary life of Edwin Turner Osbaldeston (Southfield : Siver Publishing, 2016) [BACK]
Sourkes, Theodore L The life and work of J L W Thudichum, 1829-1901 (Montreal : Oster Library, McGill University, 2003) [BACK]
Spooner, Catherine. 'Modes of wearing the towel: masculinity, insanity and clothing in Trollope's Turkish bath' In: Bodies and things in nineteenth-century literature and culture; edited by Katharina Boehm (Basingstoke: Palgrave Macmillan, 2012) [BACK]
Starling, Belinda. The Journal of Dora Damage (Fiction) (London : Bloomsbury, 2007) [BACK]
Svirinskaya, Alla. The Energy secrets: the ultimate well-being plan (London : Hay House, 2010) [BACK]
Swindon Health Hydro: conservation management plan, March 2018 (Bath : Donald Insall Associates, 2018) [BACK]
Tames, Richard. The Notting Hill and Holland Park book: past and present (Newbury : Countryside Books, 2004) [BACK]
Titley, GDC. Thomas Onwhyn: a life in illustration, 1811-1886 (Plymouth : University of Plymouth, 2018) Available as online download.
Turner, Mark W. Backward glances: cruising the queer streets of New York and London (London : Reaktion, 2003) (Chapter 3: London: Mysteries of the passers-by) [BACK]
Tyson, Wendy. The History of bath houses (HLTH 412-S4B) (Slideset)
Venning, Philip. 'Back to the battle: a fresh look at the highs and lows of a century of conservation campaigning: 1970s, Turkish bath, Bishopsgate, City of London' In: Cornerstone (vol.30; no.3 2010) p.27
Victoria Baths: conservation plan, November 2004 (Manchester : Lloyd Evans Prichard Ltd and The Architectural History Practice, for The Victoria Baths Trust, 2004)
'Victorian baths' In: emel (17 Oct 2010)
Wade, Stephen A Victorian somebody: the life of George Grossmith (Luton : Andrews (UK), 2015) [BACK]
Walker, David W. 'Peddie and Kinnear's Hydropathics' Architectural heritage (Nov 2003) pp.22-44
Walker, Jacob. 'The ancient bath house of Nazareth' (Sacramento, CA : California State University, 2008) Available as online download.
Walter, John. Alien Sex Club: educating audiences about continuing rates of HIV transmission using art and design. University of Westminster PhD Thesis, 2016. Available online.
Watergate: an accessible bath for older people London : RCA, 2002-3
Watson, Sophie. City publics: the (dis)enchantments of urban encounters (London : Routledge, 2006) (Chapter 5: Disrobing in public: embodied differences in bathing sites) [BACK]
Weerden, Anne van. A Victorian marriage: Sir William Rowan Hamilton (Stedum: J Fransje van Weerden, 2017) [BACK]
Williams, Prue. Victoria Baths: Manchester's water palace (Reading : Spire Books, 2004] [BACK]
Wisnicki, Adrian S. 'Digital Victorian studies today' Victorian literature and culture (44; 4) pp.975-992
This page last updated 08 October 2022